Do you dream of spending a romantic vacation by the sea in starred accommodation? Cap Soleil, the ideal campsite for couples, makes it possible! Our 4 star campsite in Vias in the south of France offers you several types of accommodation. And above all, no need to go to the beach to enjoy a little swim! Discover all our activities to do as a couple:
Well-being area: enjoy a moment of relaxation for two with the well-being area and its various facilities (massage room, balneotherapy, jacuzzi, spa, hammam…)
Aquatic area: take a dip together to keep in shape or simply to relax by the pool.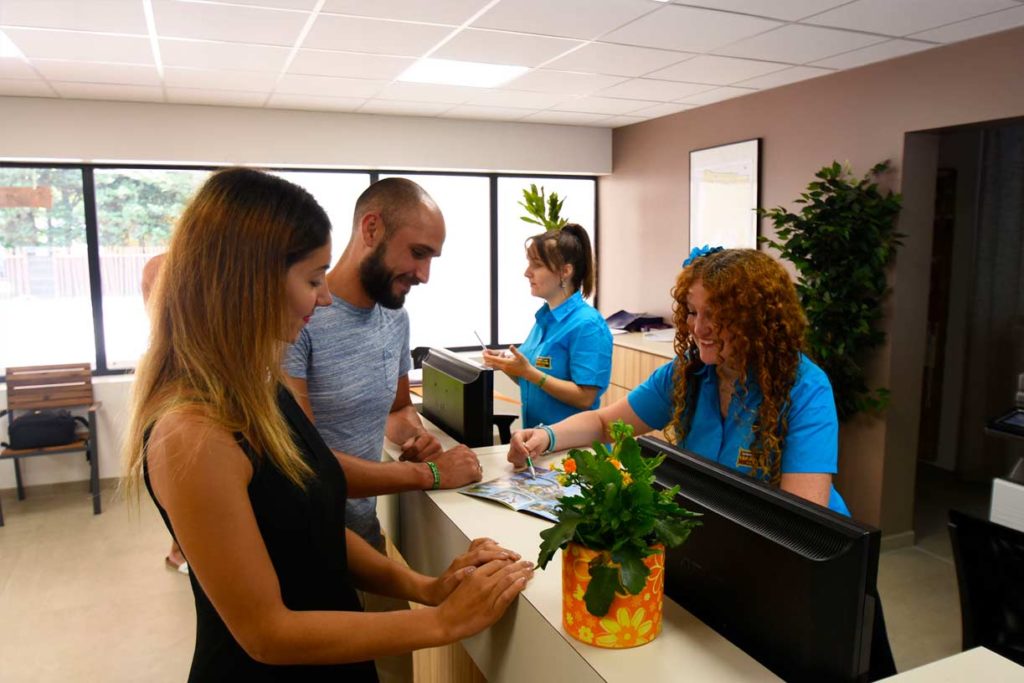 Discover our luxury services
TO PERFECT YOUR ROMANTIC VACATION
Are you planning to spend a week or more at our romantic campsite in Vias, in the south of France? In addition to booking a luxury rental, discover our star services for an unforgettable and romantic romantic vacation:
Restaurant: for a dinner for two with your better half, our restaurant/bar is available to welcome you!
Grocery: take advantage of our breakfast offer for a romantic meal with good pastries.
Beautician/hairdresser : you want to take advantage of the vacations to have a beauty makeover as a couple ? Our beauty professionals take care of you!
---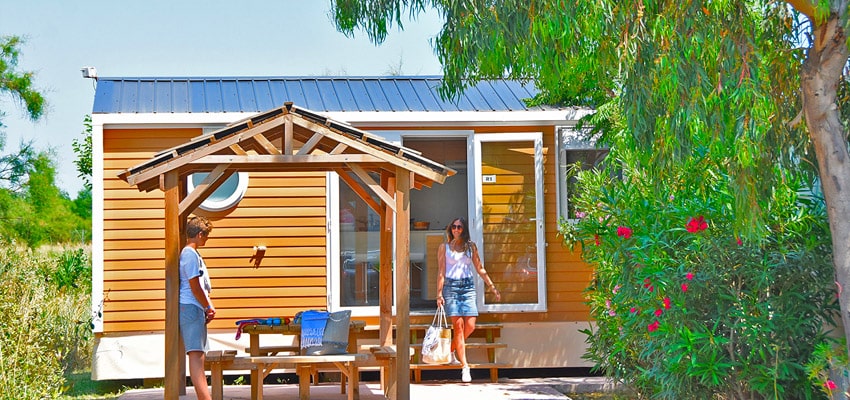 Book a night in a beautiful alcove
RENTAL OF FURNISHED ACCOMMODATIONS
Ready to spend a relaxing night in a couple's campground? Cap Soleil offers you accommodation adapted to your desires for your weekly rental:
Pitches: you are in love with nature and you love to sleep close to your other half at night? Opt for the tent. Our star-rated campsite offers pitches with or without private sanitary facilities.
Mobile home rental in Vias: mobile homes for 2 people are available for rent for your stay in camping. The latter are fully equipped with a private terrace for evenings out!
---
What to do around Vias
DURING A VACATION FOR TWO ?
Is this your first vacation on our campsite in the Hérault in a mobile home or with a reserved pitch for a tent? Cap Soleil reveals activities to do outside our campsite for couples during your romantic stay in the south of France:
Afternoon sunbathing at the water's edge or swimming on a sandy beach
Discovery of the medieval city of Saint-Guilhem-le-Désert – no damsel in distress but a breathtaking setting
Tour in the Cevennes train – to discover the green landscape of the Cevennes in a steam train
Cap d'Agde or Marseillan : go shopping for two and eat a well deserved ice cream !