Espace cap'balnéo,
a rejuvenation cure!
An exceptional place of camping in Vias Cap Soleil, our CAP'BALNEO space has been designed to offer you a privileged moment, a moment to yourself, of relaxation and well-being, to allow you to recharge your batteries after months of constraints of all kinds, to take the time to listen to your body, and therefore your heart….

Reserved for CAP SOLEIL holidaymakers over 18, included in your stay, heated throughout the season, you will rediscover the harmony between your body and your mind thanks to :

2 playful balneo pools with numerous hydro-massage possibilities
A panoramic Jacuzzi under a retractable roof
A counter-current footpath with self-massaging rollers for the well-being of your arch
Different anatomical hydro-massaging benches for 2 to 4 precise points of your body
A hydro-massage course with a bubble bath (air massage)
Fountains and waterfalls with hydro-massage jets
A sauna and a hammam for a warm relaxation sublimated by the perfume of essential oils
On the terrace, 2 solariums with deckchairs to prolong the pleasure of the senses under a beneficial sun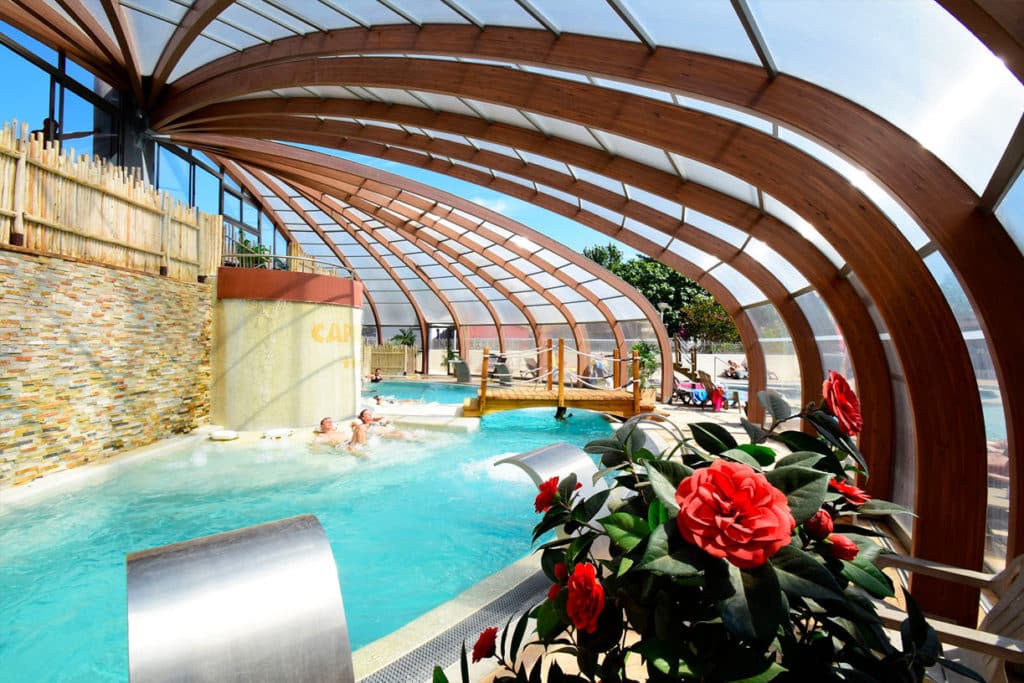 The SPA has multiple virtues other than relaxation, it stimulates blood circulation, relieves muscular tension (and emotional!), relieves joints, relaxes muscles, tones the skin, soothes pain, facilitates digestion, eliminates toxins, boosts the supply of oxygen to the various cells of the body, relaxes … A wonder!

For a relaxing stay with your feet in the water at Vias Plage, discover our campsite in Vias with swimming pool.
---
Sauna & hammam,
get a new look!
Choosing between sauna and hammam was impossible for us, so we offer you both!
Included in your stay, they are essential complements to your fitness, the ideal being to first do a hammam session, then a cold shower, then a sauna before a final cold shower and a rest on the solarium.
Some info :
Heat, whether dry or humid, causes intense perspiration and thus dilates the pores of the skin, allowing all impurities to be effectively removed.
These heat baths are accompanied by cool baths (cold shower). This step is necessary to create, after the vasodilation, a vasoconstriction, which activates the blood circulation and brings a real relaxation.
The hammam invites you to relax. It is hot but this humid heat is easily bearable. Here, you can regain a taste for calm, get to know yourself, listen to yourself and let yourself live…
The sensation of muscle relaxation is truly perceptible. The purpose of the hammam is not to sweat but to relax and clean the skin. It also allows the elimination of toxins from the body thanks to the air saturated in humidity.
A sauna session lasts from 8 to 15 minutes maximum. The temperature of the sauna should be between 70 and 85°c. Sitting on a towel or lying on a bath sheet to protect the bench from sweat, feet at the same height as the buttocks, we avoid talking or moving, the extreme temperature mobilizes all the nervous energies, the best being to make the total vacuum. On leaving the clinic, the passage under the cold shower must be considered as a release of heat and not as an aggression of cold.
---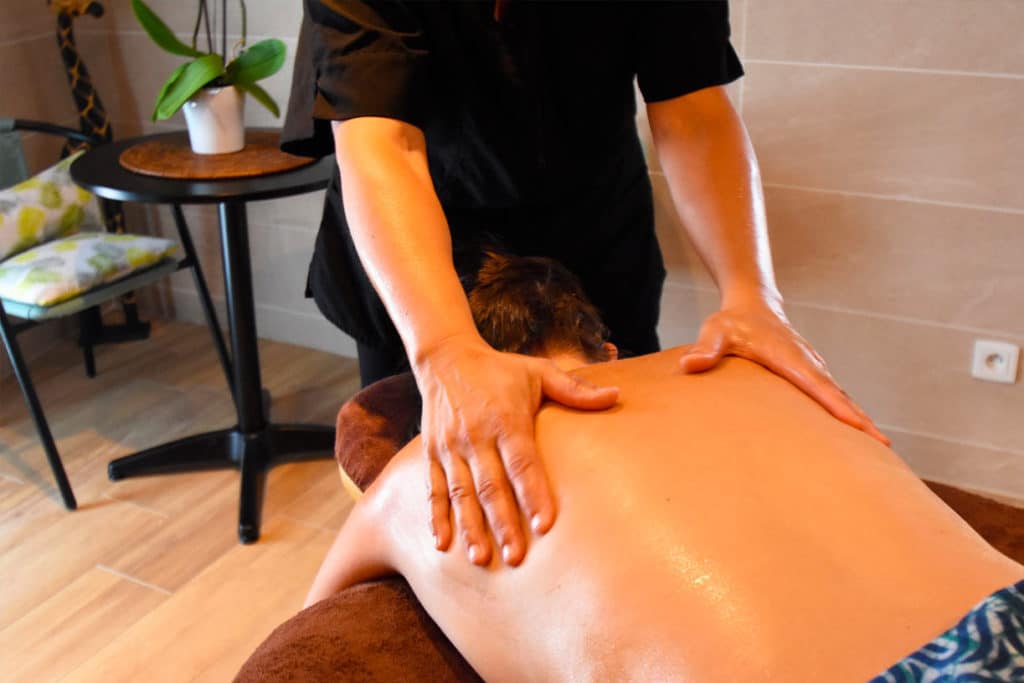 Cap'detente
a must
CAP'DETENTE is certainly one of the keys to the success of your vacation!
You will be welcomed in our massage room by our professional practitioner with expert hands. She will offer you several techniques, adapted to your desires and needs, in a setting conducive to letting go and plenitude.

All details on https://cap-detente-vias.com/

Service with extra charge.
By appointment only
Book your massages or treatments on www.cap-detente-vias.com & pay online
Book by phone Cap'Détente 06.80.18.19.11